Together We Generate Savings
AOBA Alliance has been helping participants and AOBA members navigate the deregulated energy markets. The Alliance has more than 20 years of experience, resources, and expertise in energy supply management for our participants. We are the largest customer-based energy aggregation group in the Metropolitan Washington Area, representing 12,000 accounts, representing a total load of more than 800 MW of electricity and 2 BCF of natural gas.
News & Events
Maryland Passes Senate Bill 528

The Maryland General Assembly approved an amended SB 528, the Climate Solutions Now Act of 2022, during the 2022 General Assembly. Maryland Governor Hogan, who opposed SB 528, with amendments, allowed the legislation passed by the General Assembly to become law without his signature on April 8, 2022. The Climate Solutions Now Act of 2022…

Read more »

Montgomery County Passes BEPS Bill

On April 19, 2022, the Montgomery County Council unanimously passed Bill 16-21- Environmental Sustainability- Building Energy Use Benchmarking and Performance Standards.  The Department of Environmental Protection has until December 2023 to issue the regulations that will govern building energy performance standards.  This bill comes on the heels of the State legislature passing Senate Bill 528,…

Read more »
Expansion Opportunity for Current and Prospective AOBA Alliance Participants
Do you have properties outside of the AOBA Alliance core territory of DC, MD, VA, and PA? If so, you may be eligible to contract for energy using the AOBA Alliance contract language in other jurisdictions.
Energy Services Jurisdictions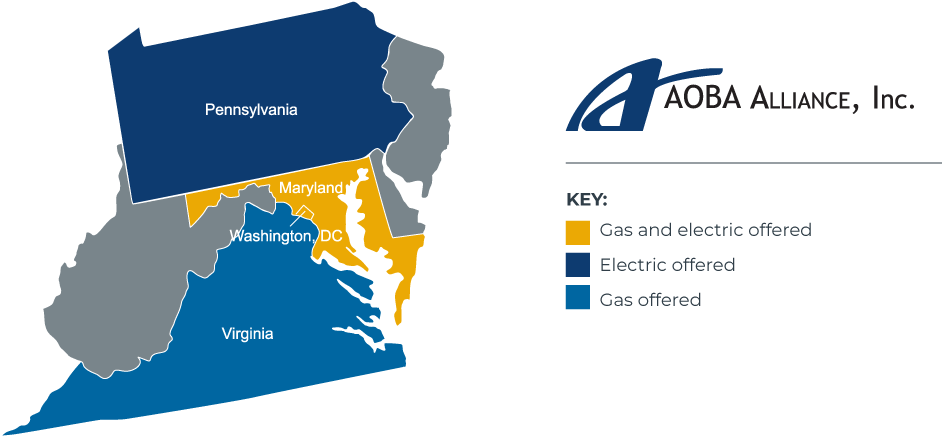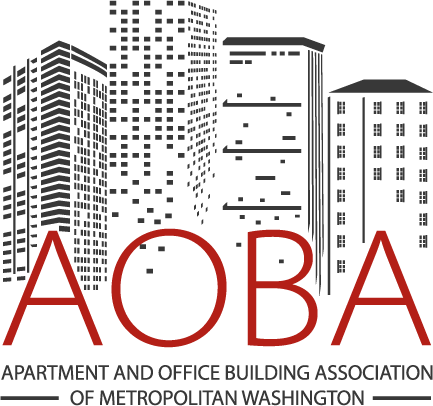 AOBA is the leading membership organization representing commercial and multi-family residential real estate in the Washington, DC area. For more info, visit:
www.aoba-metro.org

Constellation is a leading competitive energy supplier for businesses and organizations throughout the United States. For more info, visit:
associations.constellation.com/aoba

How to Participate
If you would like to participate in the AOBA Alliance program or would like to receive more information, please contact us.